Laurel Tree Counselling Services is the newest Private Counselling Service in Guernsey. Zoe Le Pelley's consulting room is located in a tranquil area of St Sampsons, which offers a confidential and safe space for you to talk.
We live in a busy and demanding world and life can become overwhelming sometimes. Life can feel heavy, stressful and exhausting……
WELCOME

ABOUT US
COUNSELLING

My name is Zoe Le Pelley and I work mainly as a Person Centred Counsellor and have over 11 years of client work experience.
Counselling can provide a safe space for you to explore and talk through difficult feelings, it will also enable you to find your own understandings into your problems.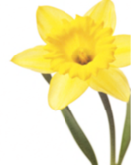 "When you lose touch with inner stillness, you lose touch with yourself. When you lose touch with yourself, you lose yourself in the world." - Eckhart Tolle

Walking and talking with a trained counsellor can help you to focus in on the areas of your life you may be finding difficult.